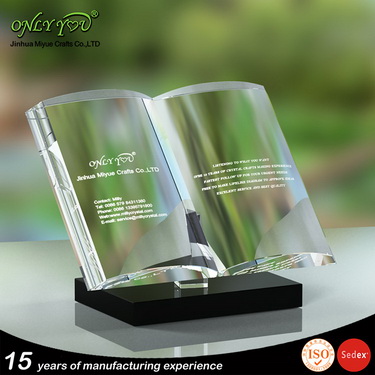 Nowadays,there are many kind of crystal crafts in the market,just like crystal awards,crystal trophy,glass awards,glass trophy,and something that are selected as promotional gifts.So you must choose the best thing in the correct way.
Crystal tripod series:
Ding is weighing country, your pride. It is a symbol of authority, dignity and integrity. Ding has the meaning of inheritance, enrichment of fortune, let world wide mouth peace; to undertake Jubilee eight party Emmanuel, happy and healthy peoples. The Duke won the meaning world's hearts, integrity and win-win is the road. Although China will thrive , and a sense of prosperity long spirit. While the crystal tripod, moderate size, crystal clear, into the company chiefs, man on the desk, it is not very popular? Since crystal tripod is such a good gift, then you do not hurry to send one?