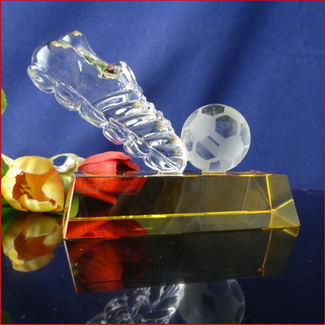 Tiger: a tiger has a love of speech personality. If you send the economy permits, a trend of fashionable mobile phone to him (she) is a good gift. The style of the phone to the latest, the most creative is good for example you can choose promotional gifts like crystal awards that craved some words.
Rabbit: do you want to change the novel enough to stimulate the rabbit is love ", the best color in bright purple, although he (she) are not so the pursuit of popularity, but receive information quickly, he (she) get the gift of nature or fall behind.You can think of glass awards or crystal trophy.
Dragon: Dragon man is born with a temperament, can show in the chest pocket pen with a gold buckle, most can show his atmosphere. For the dragon, you should take her to eat a sumptuous French candlelight dinner, must go to that restaurant ostentation, the best projection lamp light can be made her look like a queen, don't forget to take a bottle of champagne senior.Why not buy glass awards?